The Farmers Markets of Ventura County
Saturdays
8:30a — 12noon
Main Street Ventura
Across from Mission Park


​Midtown Ventura

Wednesdays
9a — 1p
Pacific View Mall
​West Parking Lot (by Round Robin)


Ojai

Sundays

9a — 1p

Downtown Ojai


300 E Matilija St
---
---
We're made for this!
Farmers Markets are SO Ventura County
If you've been to Ventura County then you know what we mean.
​Especially the West County area from Camarillo up to Santa Paula/Fillmore and back down to Ventura. You'll see fields of fresh produce along the 101 and the roads all the way down to the ocean. There's a huge variety of produce grown here, and our local residents benefit by being able to buy it fresh right from the local farmers.
We eat all we can and sell what we can't to the rest of the country.


About this site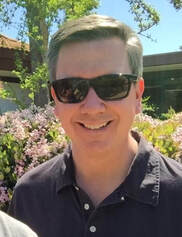 Hi there! I'm Brian, and I've lived in Ventura for the last 15 years. One of my favorite things about living here is all of the diverse agriculture that's all around us. That leads to some of the most amazing farmers markets I've ever been fortunate enough to live around. A visit to the
Ojai Farmers Market
is a must for any houseguests we have on a Sunday - and they all love it.
When I was researching local Farmers Markets I found that they all have their own websites, and there's not a central one that shows all the different markets in Ventura County and their respective dates and times. So I threw this page together to try and solve that. I hope you find it useful and that you'll support all our local farmers at the markets near you!
---
---
This website is for informational purposes only and is not run by or affiliated with any farmers market in Ventura County. We do our best to keep the information accurate and updated but none of this information is guaranteed. Please contact the farmers markets directly to verify the information.